EtMotL #3: Creature Compendium now available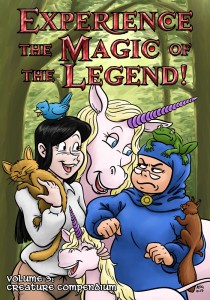 Experience the Magic of the Legend! Volume 3: Creature Compendium is now available in print, which you can order online via Comicsy, or purchase from me at various comic conventions around the UK (see Events for details).
As with the previous volumes, it collects strips which have appeared on this site, though please note that this print edition contains unexpurgated language, so is recommended for Teens upwards.