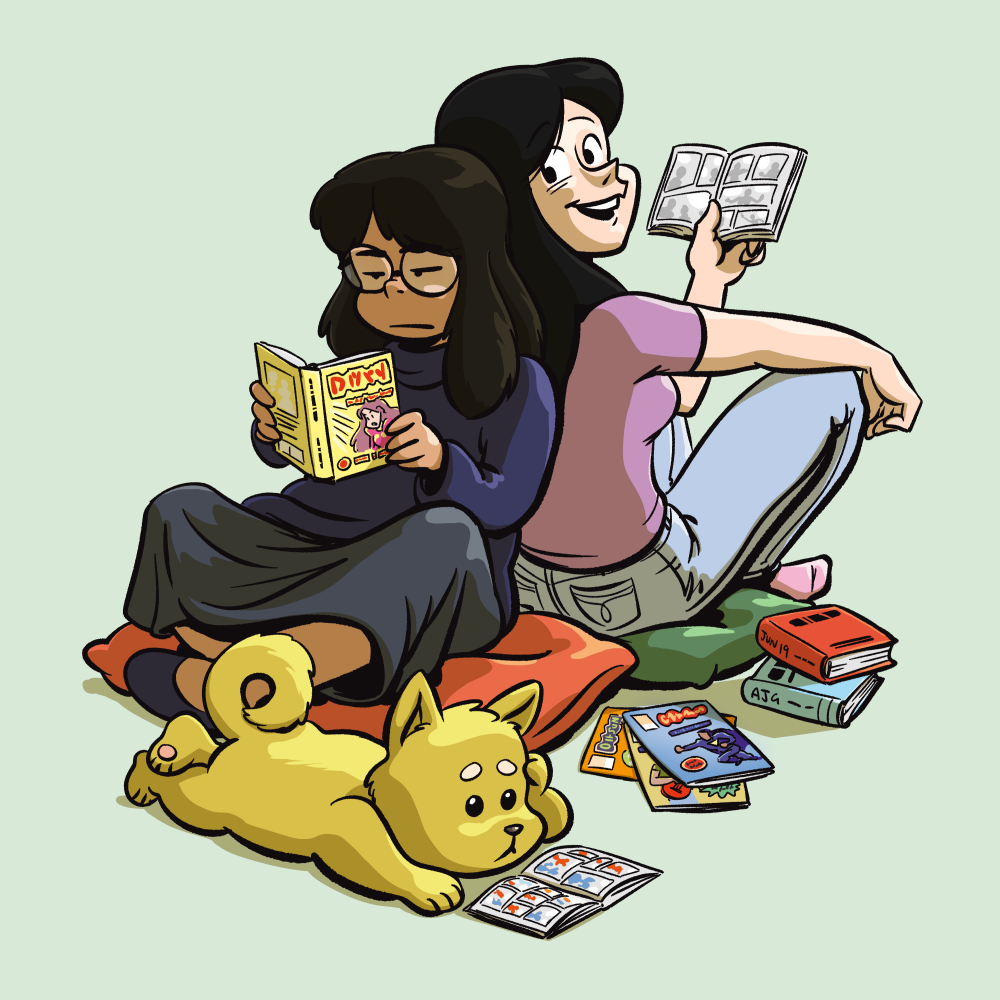 I'm Arthur Goodman, a cartoonist and comic creator based in Liverpool, UK. I've been making and self-publishing comics since the turn of the century, starting with the group humour anthology Square Eyed Stories, and including various solo projects, the most recent being Experience the Magic of the Legend!. I've also contributed to various comic anthologies over the years, including the Eisner Award nominated To End All Wars. A full list of publications and reviews can be seen in the Bibliography.
I can be found at various UK comic conventions throughout the year.
email: agoodman@favouritecrayon.co.uk
BlueSky: @FavouriteCrayon.bsky.social
deviantArt: FavouriteCrayon – Illustrations, sketch cards, etc
Facebook: Favourite Crayon Comics
Instagram: @FavouriteCrayon
Mastodon: @FavouriteCrayon@mastodon.Art
Tumblr: FavouriteCrayon – Daily sketches and misc. illustrations
Twitter: @FavouriteCrayon
You can purchase print comics via Comicsy. Digital comics can be read via subscribing to the ComicHaus App.
If you like what I do, you can support me directly via PayPal.me/FavouriteCrayon, Ko-fi or Patreon.
More comics: Square Eyed Stories – group humour anthology.