View my Portfolio – selected comic strips and illustrations.
email: agoodman@FavouriteCrayon.co.uk
I'm open for Commissions.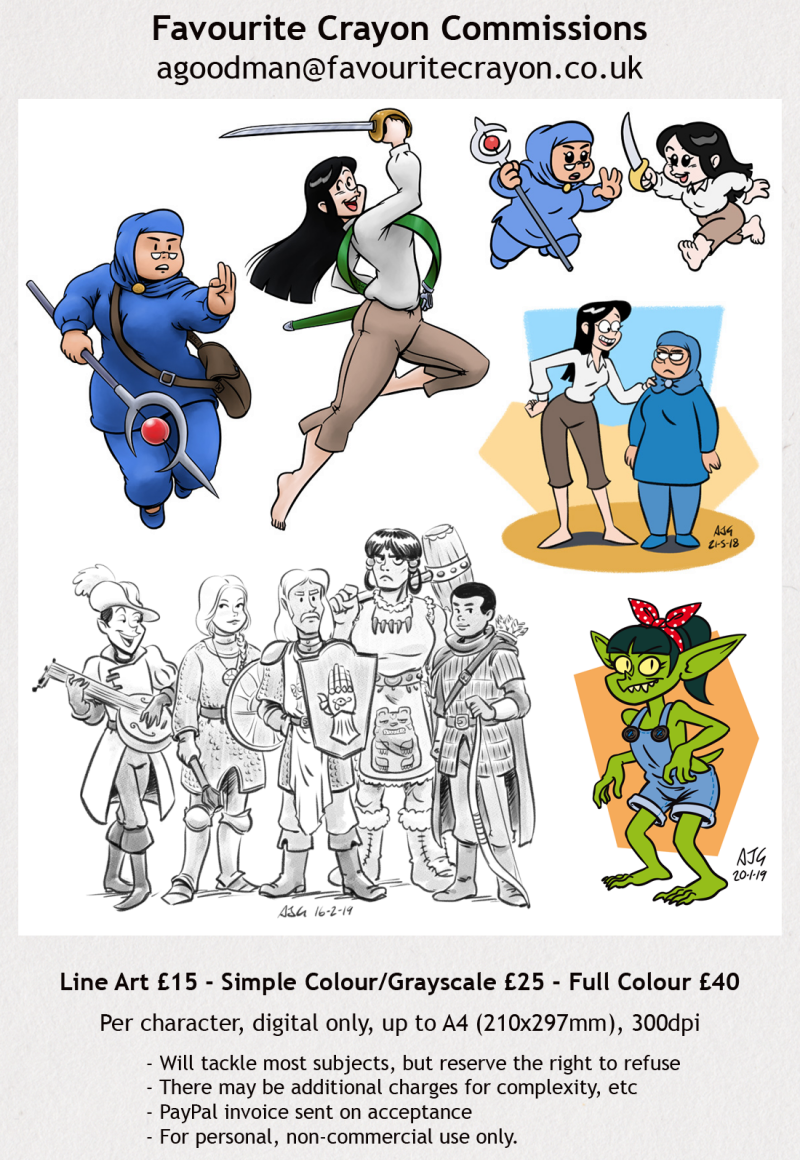 – Lineart £15 | Simple colour/grayscale £25 | Full colour £40
– Price per character, there may be additional charges for complexity
– A4 (210mm x 297mm), 300dpi, digital image
– PayPal invoice sent on acceptance
– Most subjects considered, but I reserve the right to refuse
– For personal, non-commercial use only
– For hardcopy/analogue, please enquire
Email agoodman@FavouriteCrayon.co.uk with "Commission" in the subject line.
Quick Ko-fi Commissions
– PWYW: Minimum 1 Ko-fi per character to start
– A6, 300dpi digital image
– KISS: Keep It Simple
– Leave a message and your email
– ko-fi.com/FavouriteCrayon