View my Portfolio – selected comic strips and illustrations.
email: agoodman@favouritecrayon.co.uk
I'm open for Commissions.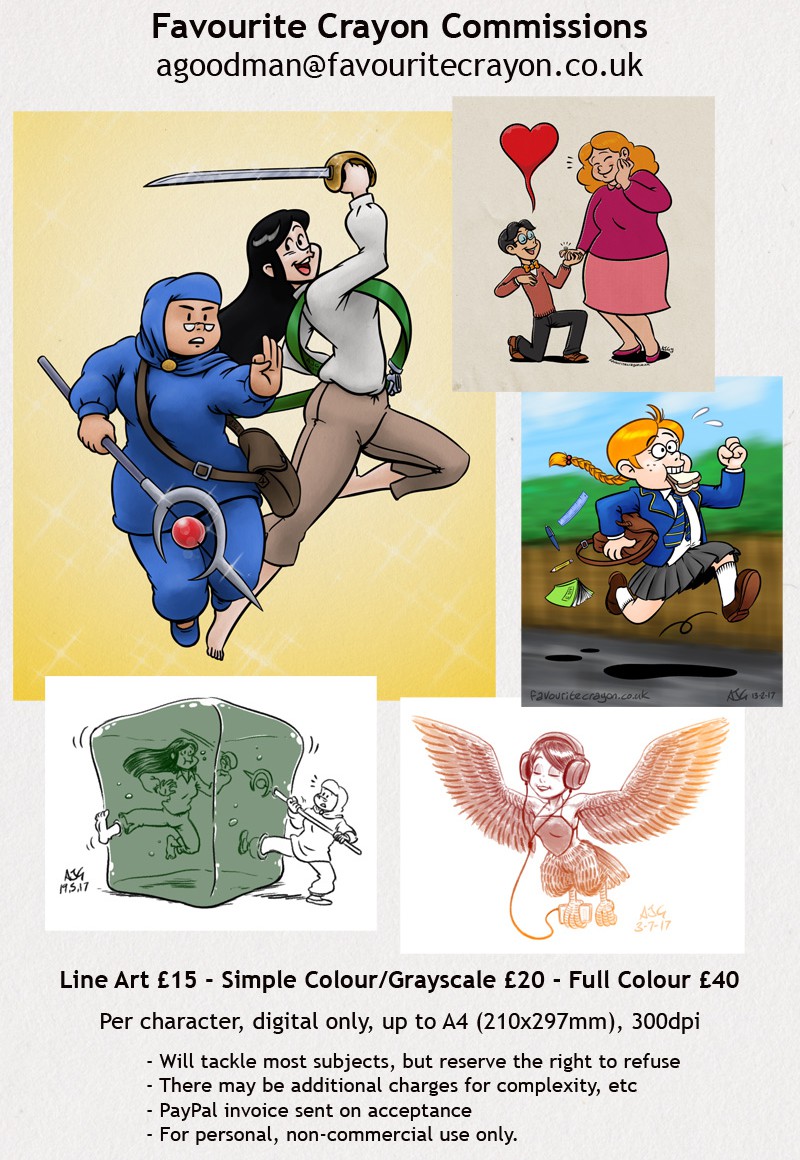 Price per person/character:
£15 B&W lineart
£20 Simple flat colour / Grayscale
£40 Full colour
There may be additional, discretionary charges for being overly specific/complex/other.
Most subjects considered, but I reserve the right to refuse.
Digital only; final image will be print ready (up to A4, 300dpi).
Paypal only; prices in UK £Sterling.
For personal, non-commercial use only.
For hardcopy/analogue, please enquire.
email: agoodman@favouritecrayon.co.uk